Jump around!

Jump up, Jump up, and get down

Our 15ftx15ft party castle is fantastic for any party, venue or occasion.

It's a perfect size and a real eye catcher for a garden party or event that will keep both adults and children entertained for hours, leaving you to be able to sit back and watch them bounce, play, laugh, have fun and enjoy their day.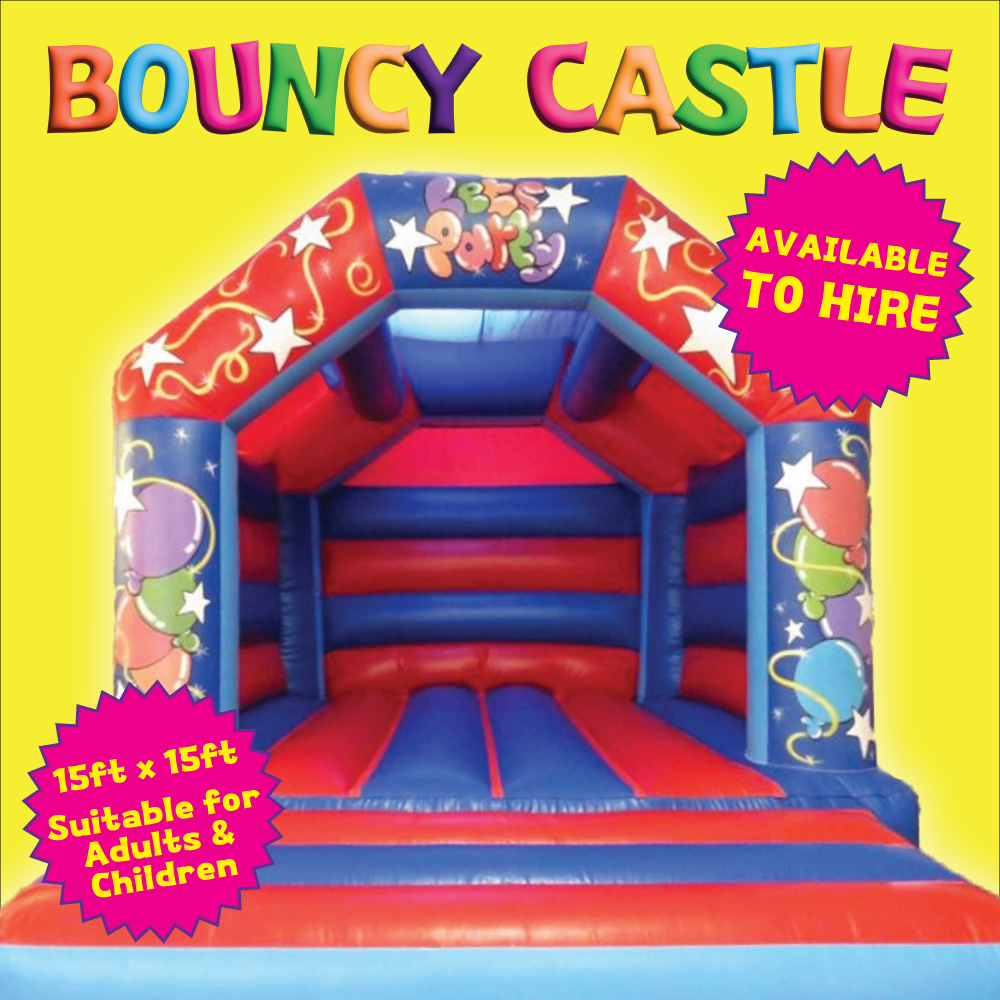 All-ages
Bouncy Castle
Easy and Safe Access

Our inflatable castle offers a large safety step at the front which makes it easy for getting on and off the inflatable safely.

Built-In Rain Cover

The built-in rain cover protects the users from light showers and strong sunlight, depending on the time of year, making it perfect for parties all year round.

Fun for All Ages

With its fully reinforced frame, all of your customers can join in the fun.
Perfect for entertaining at any party of around 20 people at any one time (not all at once of course) and is a really good castle choice if you're planning a small gala or fete where every age range needs to be catered for including adults.
Our adult bouncy castle is a brilliant attraction and a really good way to draw visitors to your event, fete, gala, fair, school gala, pub, club, group, end of term party, wedding reception, shopping centre or simply for a bit of light-hearted fun at a private party event or adult bash.
Quickly inflated, This item will provide hours of fun for many events & its compact inflatable design ensures it's accessible to all locations including indoors. Why delay, Call us today and see what we can do to make your event extra special!
Contact Us

to discuss your celebration

Please use the short form below to provide us with us much information as possible about your celebration.