Events
SONGS In Library
VENUES
ABOUT DISCO-TECH
Whatever the occasion, we're here to help.
Founded in 2003, we have been providing mobile discotheque entertainment to Weddings, Birthdays, Corporate Events and Parties across Kent for nearly 20 years. Our DJ's offer a personalised and friendly service and pride ourselves on the quality of our presentation and our attention to detail – We want your evening to look good and sound great!
Read More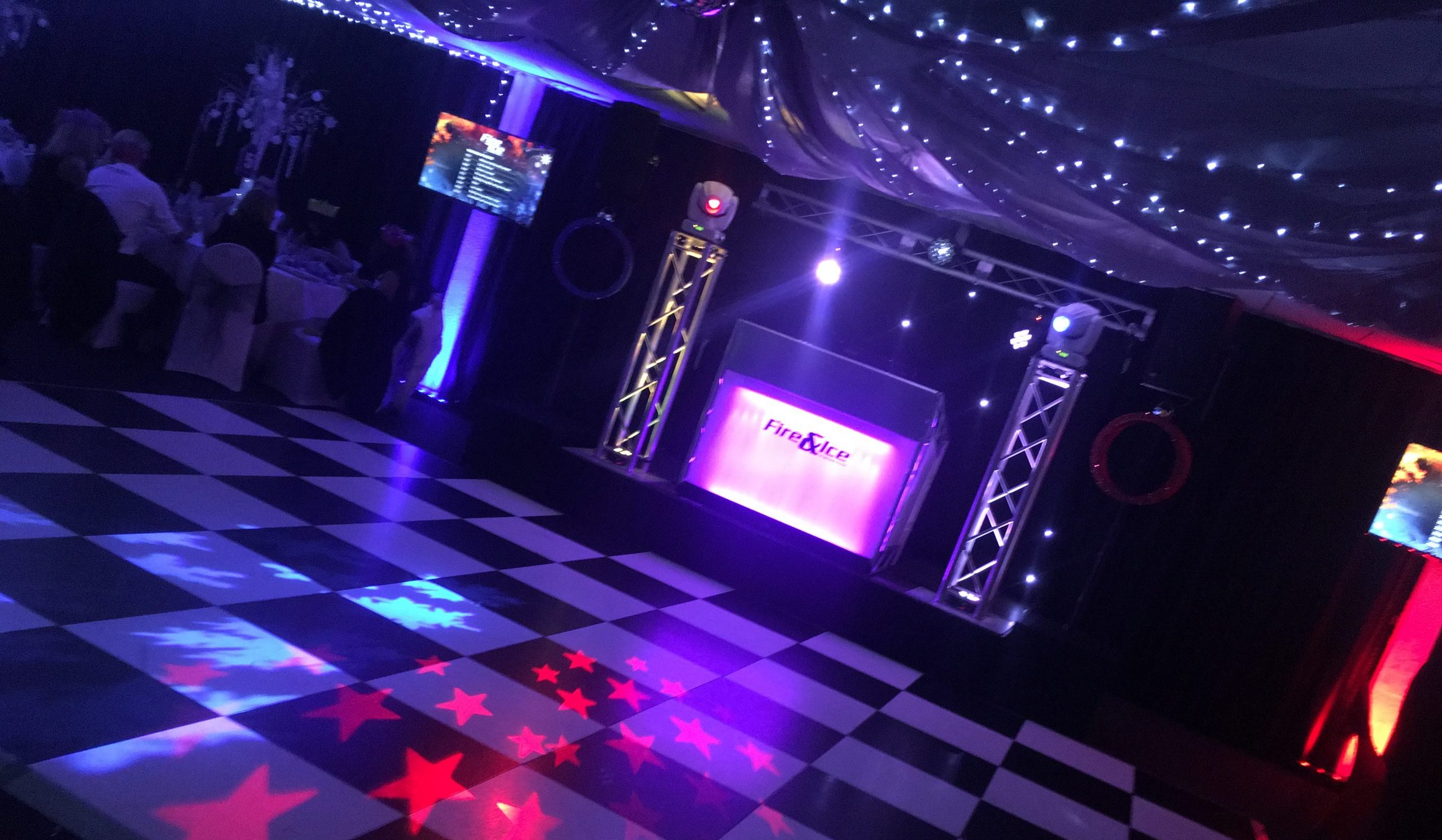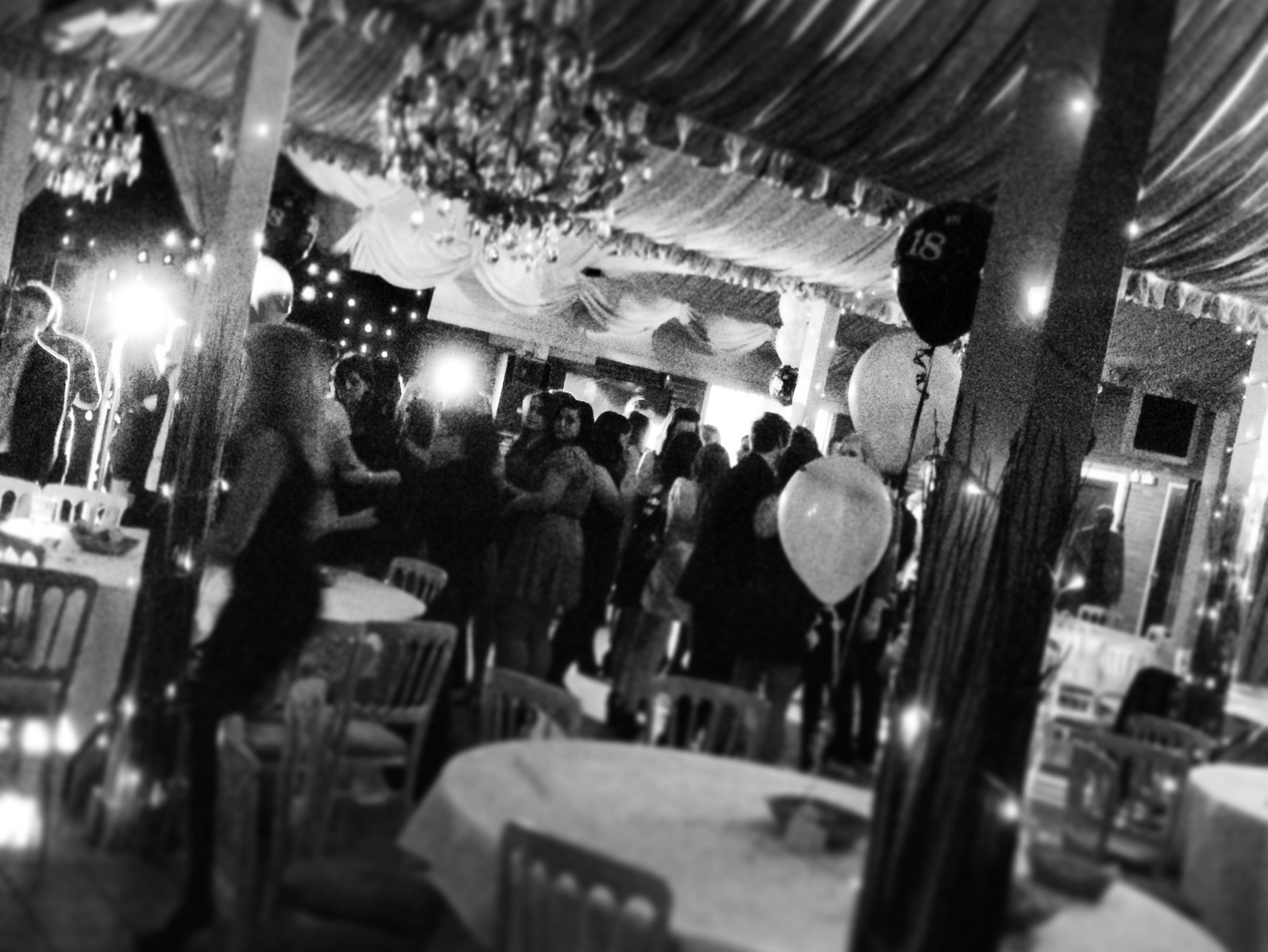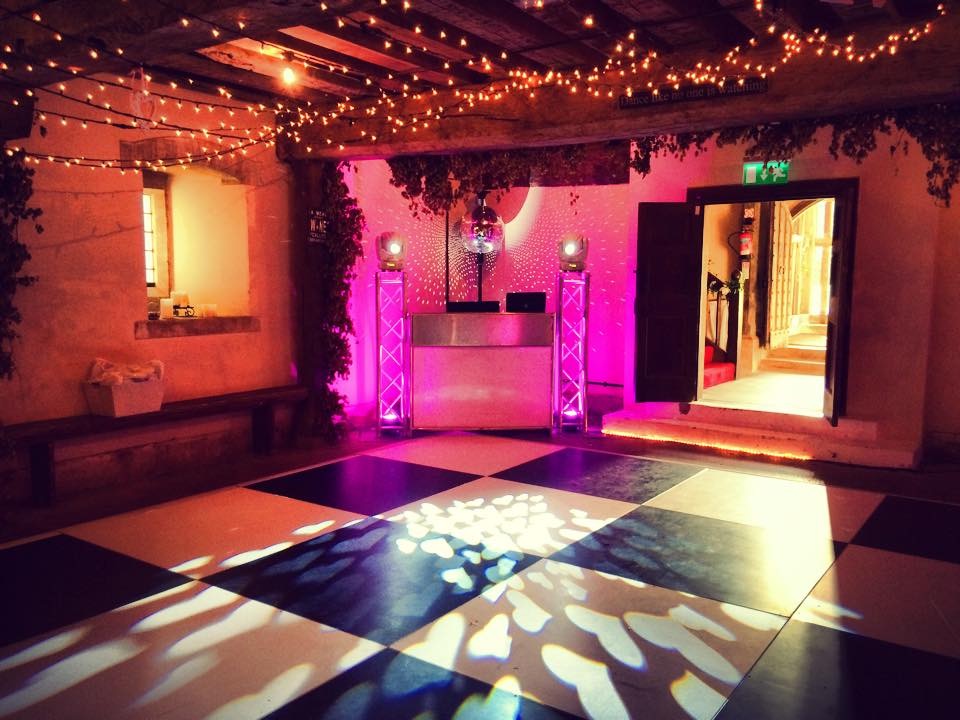 A few things we're great at!
Whatever the occasion, we'll have something to fit with your celebration and venue.
ABOUT US
We're Entertainers at Heart
We know from experience that the key to your evening being a success isn't just based on the equipment that your DJ arrives with or the extent of their music catalogue (The phrase 'all the gear and no idea' comes to mind). This is why we have worked hard to complete our superb equipment stock and extensive music library with trained DJ's and entertainers who are committed to make your evening a success.

When you book your evening's entertainment with Disco-Tech we promise to provide you with DJs who will:
Arrive On Time
We'll arrive on time and perform dressed in our smart company uniform.
Be Professional
We'll behave in a polite, professional and friendly manner at all times.
Listen To You
We aim to play requests as soon as possible so that you're not left waiting for your favourite songs.
Respect Your Evening
We will only ever talk over the music where it is necessary to do so. The rest of the night is yours to enjoy without interuption.
ABOUT US
It's All About That Bass Bin
Since humble beginnings in 2003 where rented equipment got us through our early years, we have continually researched and invested in high-end audio and visual equipment to serve our private and corporate clients alike. This has enabled us to build our own extensive (and ever-expanding) library of equipment which we now use to construct the perfect solution for your evening.

As standard we operate a multitude of equipment setup options to suit your events individual needs. In the run-up to your evening, your DJ will talk to you about which setup will work best for your venue, your guests and of course you… However, you can rest assured that all of our setup's share the same common commitments to quality – They Sound Great and They Look Great.
Wedding Receptions
They said YES!
Congratulations On Your Engagement!
Now begins the happy journey to planning your special day.

At Disco-Tech we understand that your wedding day is going to be a special time for all involved. For yourselves, it will probably be one of the most important and exciting days of your lives. This is why we believe that it is vital that you and your guests enjoy the day as much as possible, from the "I Do's" at the ceremony to the last song on the dance floor in the evening.

We can provide our services for as much or as little of your wedding day as you'd like us to. Our most popular package includes gentle background music to underscore your wedding breakfast as well as our stunning wedding disco to take you and your guests through the night.
Example Wedding Day Package
– Initial face to face meeting to discuss your day.
– Gentle background music to underscore your meal.
– Modern and Attractive Truss-Style DJ Booth.
– Stylish Full range FBT line-array sound system.
– Dedicated DJ for your evening
– DMX controlled intelligent light-show themed to your colour scheme.
– Unlimited access to RequestList.co.uk in the run-up to your day.
– Large Glistening Mirror Ball
– 'DayDisplay' Photo Screen to showcase your day's memorable moments
Get a quotation for your big day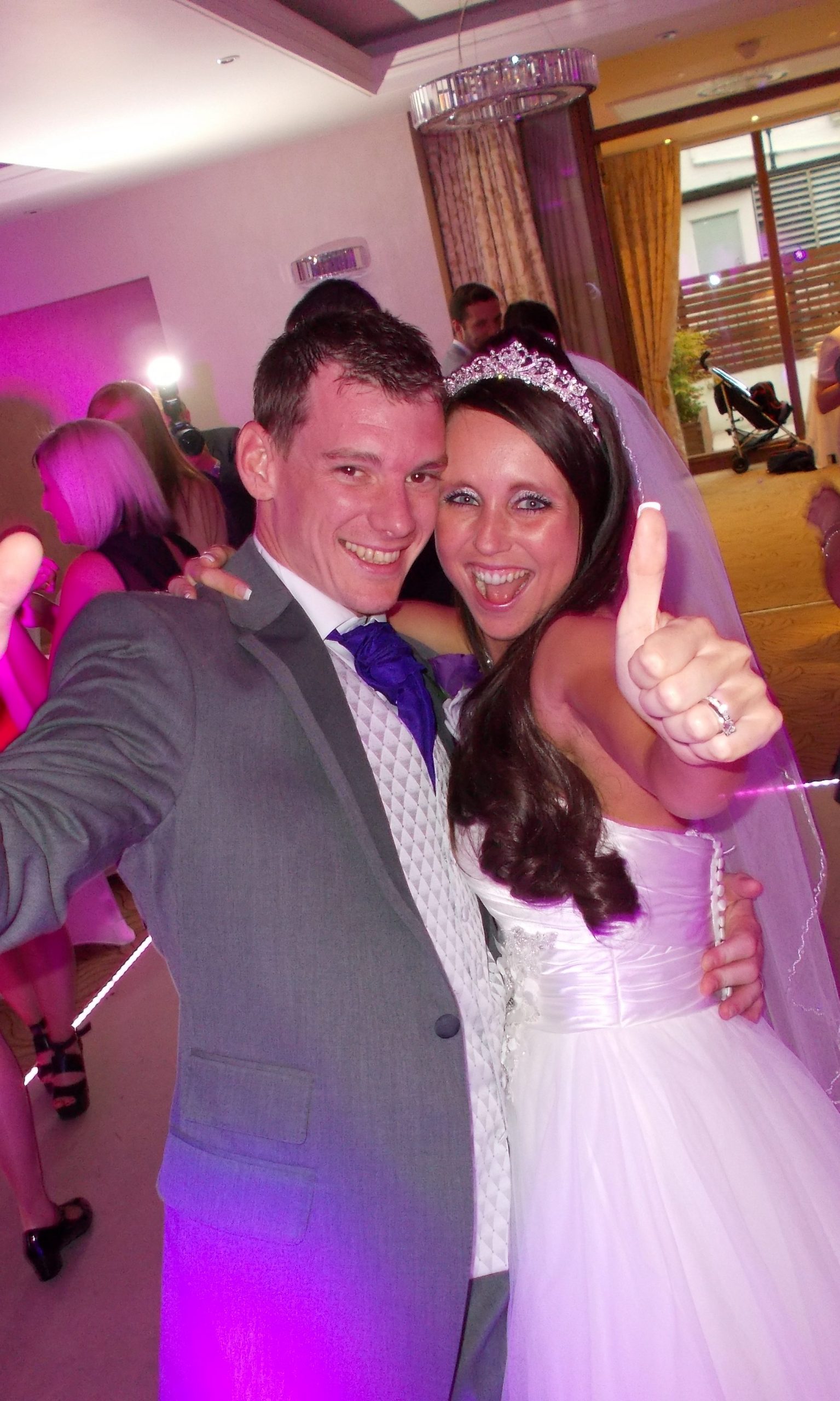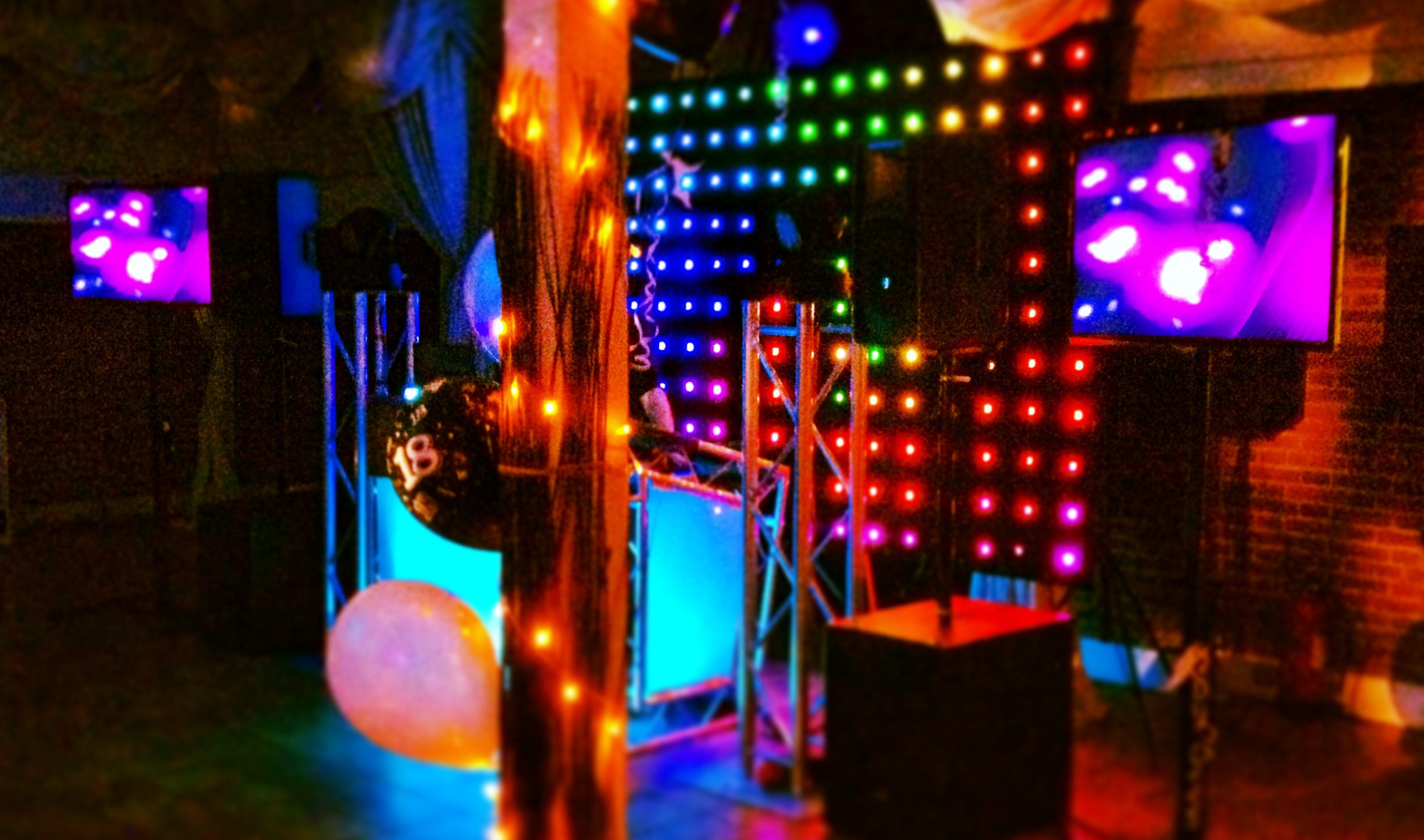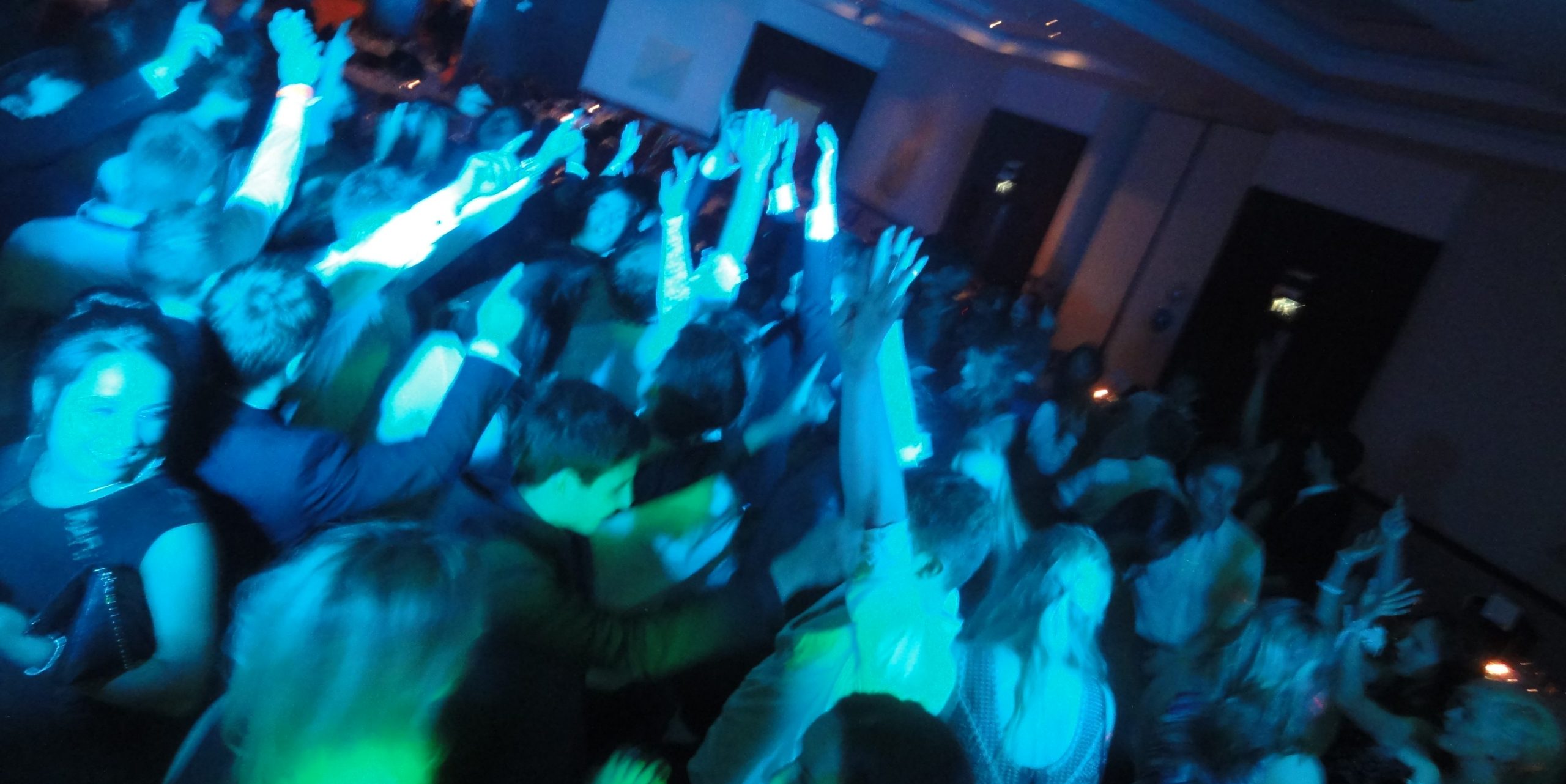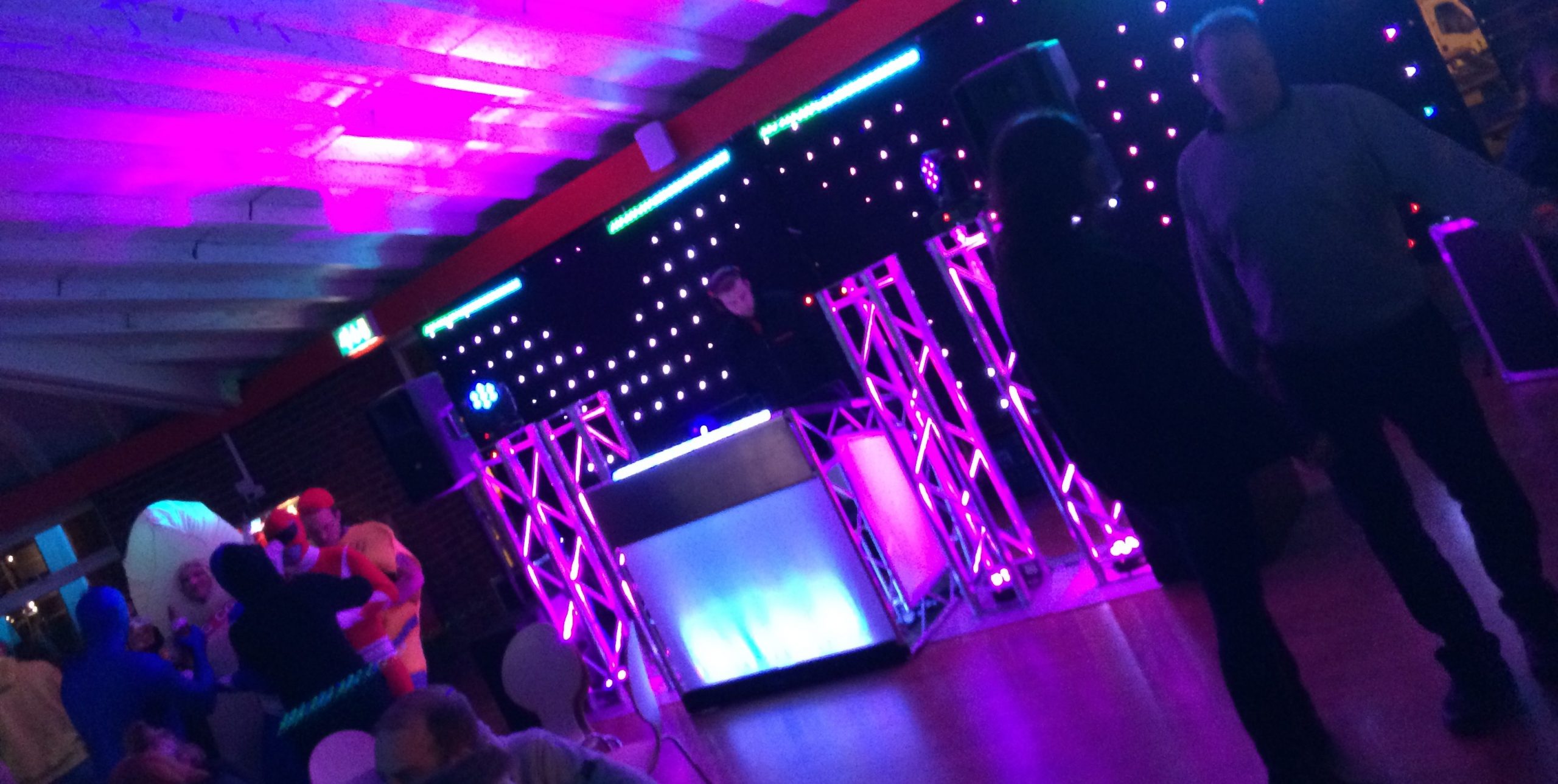 Mobile Discos
We love a chance to party!
Our Mobile Disco is great for Birthday's, Surprise Parties, Children's Birthday's, School Discos, Leavers Proms, Christening's or really, for any excuse to have a party!
Over the years, our DJs have provided party entertainment for a wide range of ages in many public houses, village halls, marquees and private homes across Kent. We cater for parties of any kind and will tailor our entertainment to the age group of your party to ensure the maximum enjoyment for all your guests.

Our vast selection of music from the 50's to the present day includes all the classic disco tunes right through to the latest chart toppers and our great lighting and sound will ensure that the scene is set for a great party atmosphere all night long!
Example Mobile Disco Package
– Background music to underscore your guest arrival.
– Modern and Attractive Truss-Style DJ Booth.
– Stylish Full range RCF or FBT line-array sound system.
– Dedicated DJ for your evening
– DMX controlled intelligent light-show themed to your colour scheme.
– Unlimited access to your online Event Planner before your event.
– Unlimited access to RequestList.co.uk in the run-up to your day.
– Intelligent MotionDrape Starcloth.
– Option to add our range of 'Special Somethings'.
Ready to talk to us?
Something Special?
Our 'Special Something's' are designed to complement our discos and to the atmosphere of your evening. You can choose as many or as few as you like!
Confetti Cannons
Confetti Cannons are a sure-fire way to start your party off with a BANG! Available in a wide variety of colours and a choice of shapes they can be matched to your colour scheme and party theme.

From experience, they also make a great photo opportunity!

Why not have one to mark the end of your first dance, the cutting of the cake, or the entrance at a suprise party?
from £19.99
Kent Karaoke
We've teamed up with local Karaoke team, KentKaraoke to offer Karaoke for our clients.


Equipped with a huge library of up-to-date and classic sing-along tracks, as well as twin microphones for Duet singing and energetic compares, Karaoke is a great ice-breaker for your function.
P.O.A
Day Display
Since we introduced 'DayDisplay' in 2011 it has become our most demanded addition to all of our packages.

Comprising of 1 or 2 display screens, this simple but effective technology enables you to easily share the memories of your day with all of your guests in a clean and elegant manner.

For corporate events, why not share photos or videos of key moments during your year or display messages of thanks to your clients and employees?

If it's a Birthday then why not embarrass yourself and share those childhood photos (that we'd all rather forget) with your friends and family?
from £99
Like What We Do?
We are pleased to hear that you would like to enquire about our services for your special celebration. Please use the short form below to provide us with us much information as possible about your event. This will help us to manage your enquiry as quickly as possible.