But first,
let me take a selfie
They say that pictures can tell a thousand words, so what better way to capture your guests' day than with our stunning Selfie Post Box!
Featuring a secure post box for all your guests cards, and a personalised welcome screen designed exclusively for your event, this is a perfect addition for weddings, engagements, birthdays or corporate events.
From the welcome screen your guests will be prompted to take a selfie, Boomerang, GIF or even shoot a short video message. Once they've captured their selfies, let your guests play around with filters and virtual props before choosing to either text or email their pictures to get them instantly delivered to their phone.
At the end of the event, you'll get exclusive access to everything captured from your Selfie Post Box in your own private online album.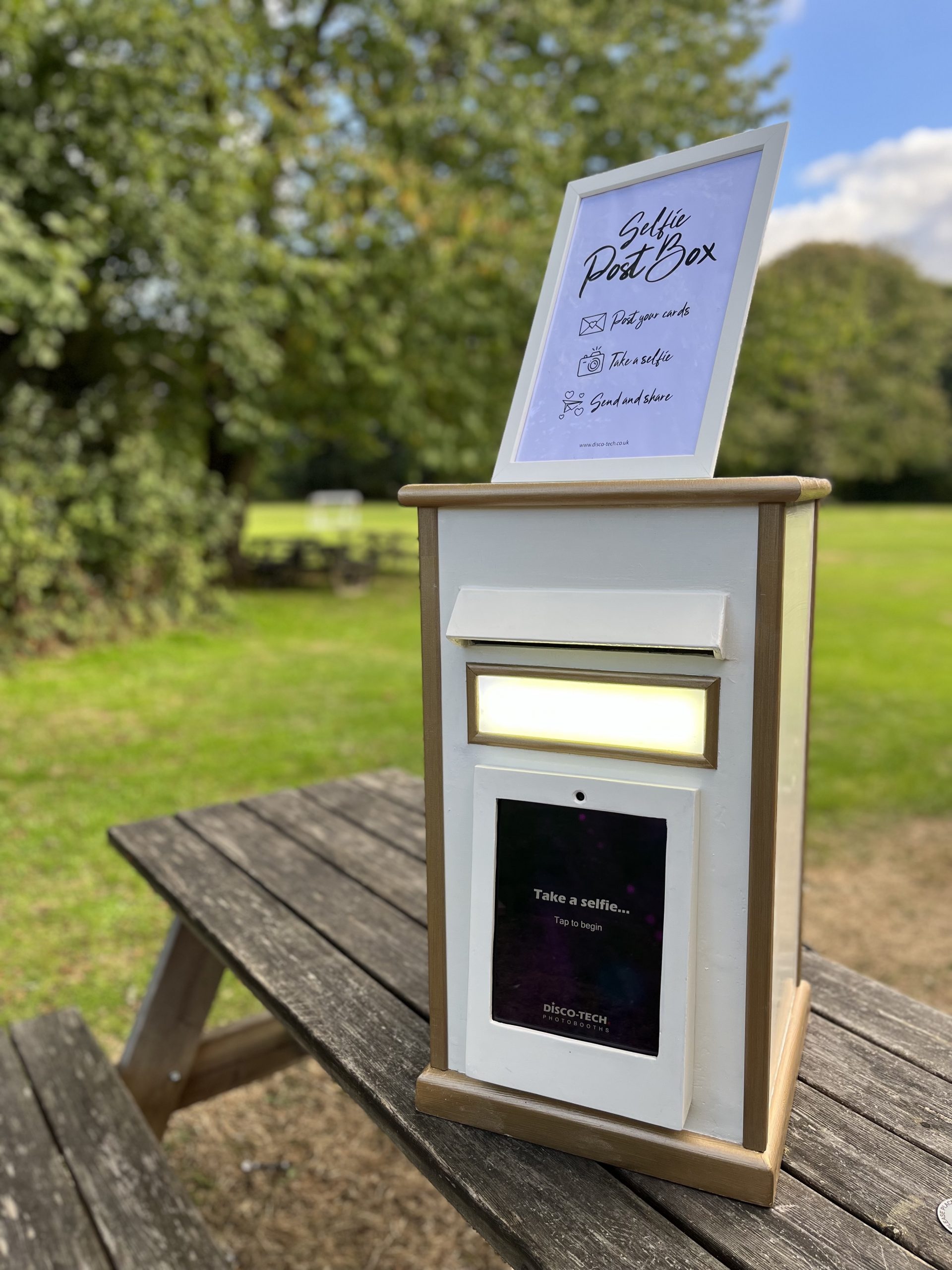 The
Selfie Post Box
Secure storage for all your guests' cards

Styled like a postbox, guests can post their cards to you in the knowledge they'll be safely locked away until you collect them at the end of the evening

Personalised welcome screen & photo layout grids designed exclusively for your event.

We design a welcome screen unique for your celebration.

Capture unlimited photos and videos and have them instantly delivered by text or email to your guests.

There's no limits to how much your guests can use the booth throughout the day. And because all the photos and videos are digital, they can be instantly sent to your guests by text or email.

Virtual props and photo filters.

Let your guests show off their creative flare with virtual props and photo filters. Or, add our props package to get physical props to use!

Private online album of all captures.

Everything that's captured is added to your private online gallery where you can download everything in one click.
Optional Extras:
Live slideshow of captured photos on a dedicated 40″ screen.

Create a buzz around the booth by instantly sharing your guests snaps on the big screen

Props Pack

Add a selection of props for your guests to pose with
Hire of our Selfie Post Box includes delivery, setup and collection, and unlimited selfies, texts and emails.
Contact Us

to discuss your celebration

Please use the short form below to provide us with us much information as possible about your celebration.